Cleaning Machines for Hire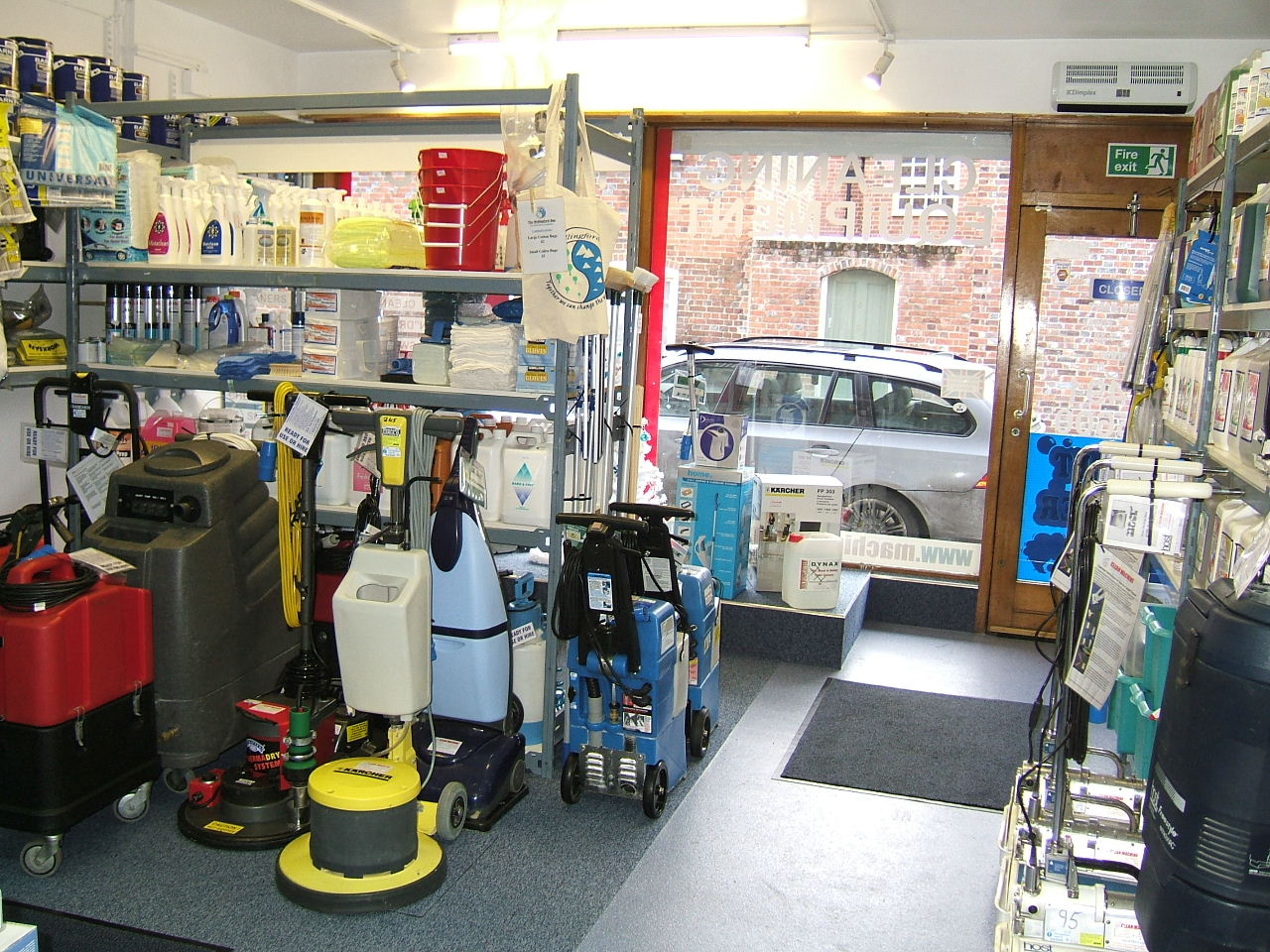 Key Benefits of hiring cleaning equipment from CLEAN MACHINE…
More choice because we specialise in hiring cleaning machines and equipment, we do not hire concrete mixers  and mini diggers, etc.
Expert advice to help you choose the right cleaning machine and chemicals for your task
Delivery available on commercial / industrial equipment
Detailed instruction available on how to use and get the best results from each hire
Cleaning chemicals and floor sealers also available – excellent range to help you achieve the best results
We hire commercial and industrial equipment to cleaning contractors, schools, factories, restaurants, pubs, warehouses, etc. so we have plenty of experience to advise which machines and chemicals work best in certain situations.
Our extensive range of hire equipment includes:
Wet carpet cleaners which can also be used to extract flood water
Dry carpet cleaners – very effective, walk on carpets straight away, particularly good for wool carpets and allergy prevention
Scrubber driers for scrubbing hard floors
Floor polishers – rotary machines can be used for scrubbing and polishing
Sanders – for renovation projects or periodic maintenance of wooden floors
Steam cleaners for high temperature steam cleaning in kitchens and bathrooms, etc.
Pressure washers to clean patios, driveways, etc.
Hot water pressure washers which are especially good for degreasing vehicles and machinery
Rotary floor tools or flat surface cleaners for pressure washing large areas
Window and cladding cleaning sytems, fantastic choice from small trolleys to complete van systems and waterfed poles to reach 20 metres.
Ozone generators to eliminate odours
Dehumidifiers, ranging from small compact units suitable for small rooms and carrying upstairs,  to large fully automatic pump out units which are recommended by insurance companies. We have small and large air movers too which speed up the drying process.
Please Note: domestic hire machines are only available to customers in our local area.  Selected commercial and industrial hire machines can be delivered further afield,  please contact us with your postcode for a delivery quote.
Hire or buy from us to make your cleaning task easier
Our focus is to supply quality,  innovative cleaning machines and solutions that provide the best possible performance and have a long working life,  with low running costs to make your cleaning task easier, more efficient and more effective. Please do not hesitate to contact us for more information and advice and we will be pleased to help you.  Our shop in Wallingford is packed with a wide selection of cleaning machines,  consumables  and  pure water window cleaning systems for you to see before you hire or buy.