AquaTeck Portable Fogging System
Sanitise a large room in minutes with natural sanitising fog
Ideal for Hospitals · Care Homes · Ambulances · Restaurants · Kitchens · Hotels · Schools · Universities · Undertakers · Theme Parks · Sports Clubs · Gyms · Office Blocks · Trucks · Delivery Vehicles · Ships · AirCraft · Retail Shops · Buses  · Stations  · Trains · Airport terminals · Mortuaries
Fast and Safe Sanitisation
The AquaTeck Portable Fogging System is ideal for any establishments where sanitisation and cleanliness are of paramount importance.
Sanitises everything in a room and destroys odours
100% natural sanitising – no chemicals, no COSHH
Works faster and more effectively than environmentally harmful chemical sanitising and cleaning solutions such as bleach and chlorine
No plastic containers
No harmful chemicals to be mixed, stored or discarded
Portable, easy to use, improved cost efficiency

Simple to operate: plug in, set  the programme operation time depending on the application and room size, switch on… job done!

Separate tripod for the fogging nozzle assembly – enables you to position the nozzle where it is needed and place the control panel a convenient distance away to start fogging operation 

Generates a sub 4 micron fog (similar to a very fine mist)  –  the cloud fog stays airborne whilst system is running and sanitises everything in the room
No chemicals, no mixing, no scrubbing, no plastic bottles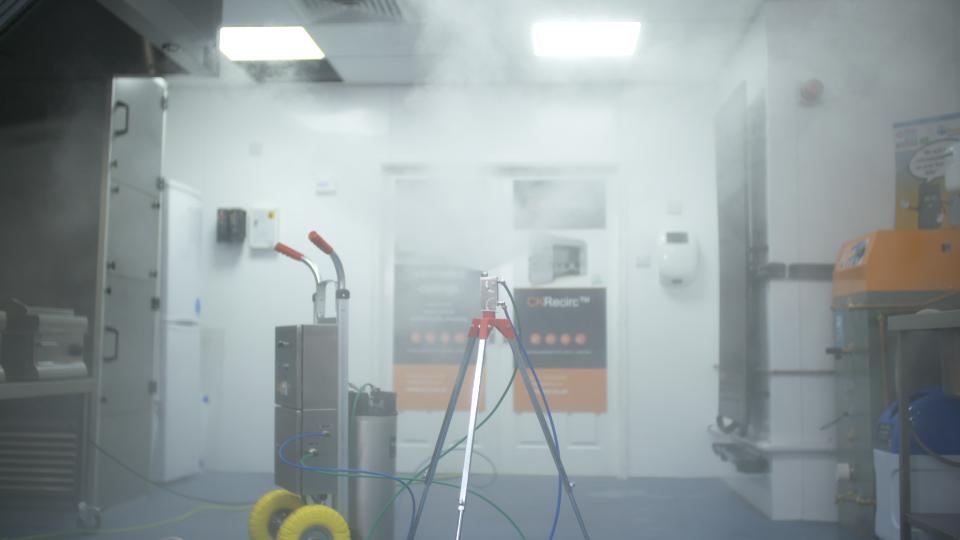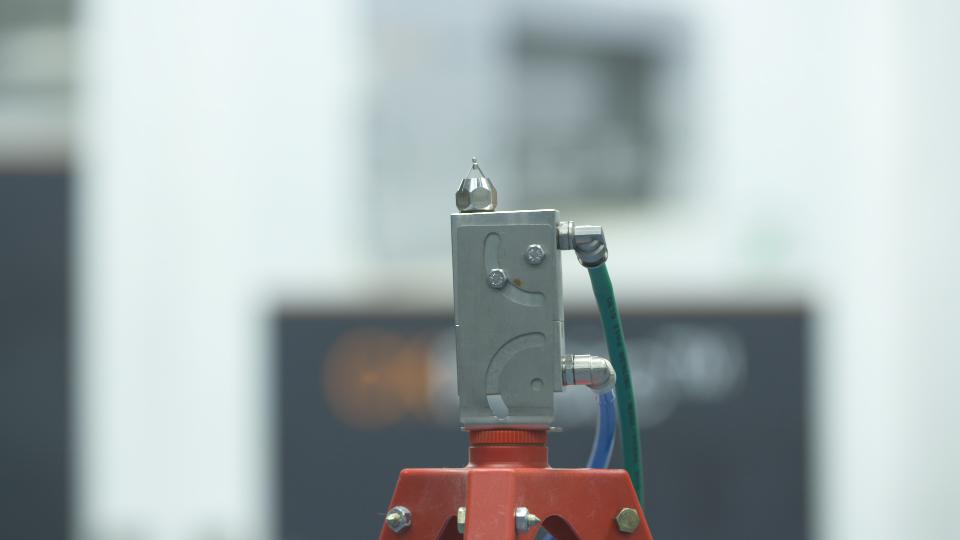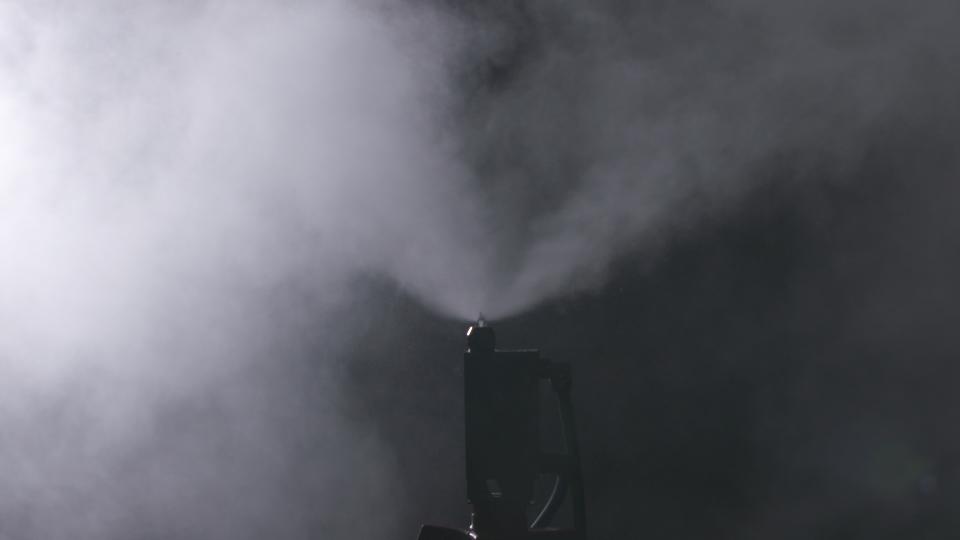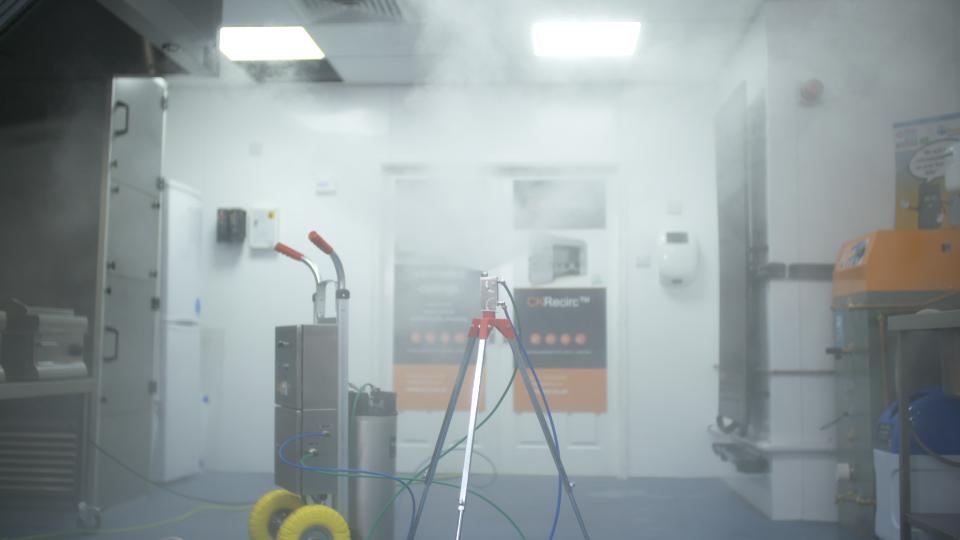 BS/EN13697 certified
Quick turn around application of Activated Water based sanitiser within enclosed areas
Easy setup and teardown using Quick Connect air and liquid supply hoses
Stainless steel cart mounted control panel and water container for easy transportation
18 litre tank capacity – sufficient to sanitise approximately ten large 100 cubic metre rooms or 20 'standard-sized' bedrooms
Easy to operate using the selector switch. Run it either on a timer or continuously.
Non-drip nozzle

dispenses the sanitising 'fog' at a rate of 8 litres per hour – simply wheel it from room to room as required

One nozzle will spray a volume of 100m³ to a dense fog in 5 minutes
GreenTeck supplies you with the electrolysed water in 25 litre containers or 1000 litre IBC tanks- Alternatively you can manufacture your own Aquateck solution by purchasing our PATENTED AquaTeck system.
Hire or buy from us to make your cleaning task easier
Our focus is to supply quality,  innovative cleaning machines and solutions that provide the best possible performance and have a long working life,  with low running costs to make your cleaning task easier, more efficient and more effective. Please do not hesitate to contact us for more information and advice and we will be pleased to help you.  Our shop in Wallingford is packed with a wide selection of cleaning machines,  consumables  and  pure water window cleaning systems for you to see before you hire or buy.